August 22, 2023 – Sandbox VR, a provider of location-based virtual reality (LBVR) experiences, has this week announced "significant growth and sales milestones." Sandbox VR stated that its most popular experience, Deadwood Valley, has topped $23 million in ticket sales in the last 12 months and is projected to make $100 million in lifetime sales, according to the company.
In addition to the milestone announcement, the location-based entertainment provider also announced that it has recently opened a second AAA gaming studio in Vancouver, Canada, which the company stated will now allow third-party game developers to create titles for its full-immersion platform in 2024.
Deadwood Valley, which launched in the Summer of 2022, is a cinematic experience created by Sandbox VR where players engage in a team-based zombie survival adventure. Since launch, the experience has surpassed $23 million in ticket sales across 30 locations, with a collective 62.7 million zombies killed, and 3.79 million players defeated by zombies, the company noted.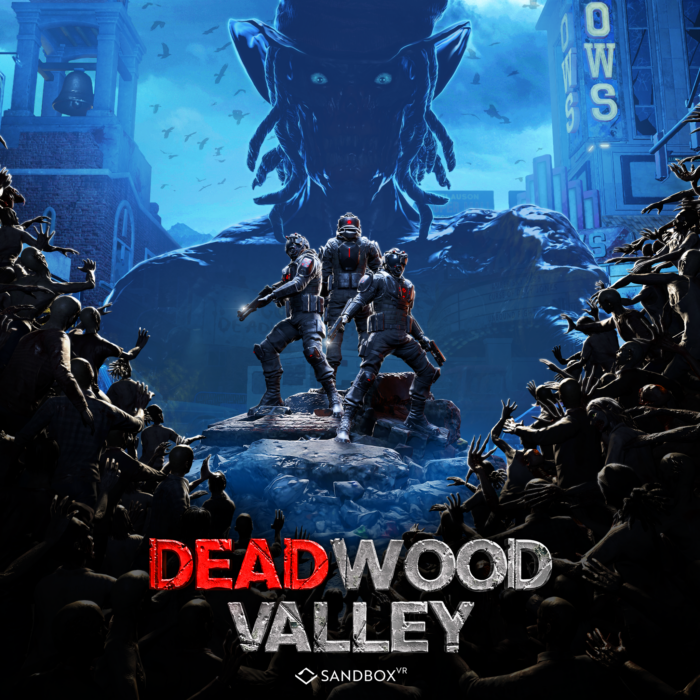 "We are thrilled with the response to Deadwood Valley. Its success has reinforced our decision to open a Vancouver AAA studio to scale up our development team, allowing us to build bigger titles and launch them faster, including the upcoming Squid Game virtual reality experience in the fall," said Steve Zhao, CEO and founder of Sandbox VR. "Between creating our own experiences plus those from beloved IP, and soon opening up our Holodeck-like platform to third party studios, I believe that Sandbox VR has the opportunity to become the next frontier in entertainment."
Sandbox VR stated that it is working to create "the future of entertainment" by building immersive experiences that utilize bleeding-edge virtual reality technology. The company's patented motion-tracking system, which captures the movements of a player's entire body, combines with high-quality haptics to provide players a level of complete immersion that Sandbox VR states is not possible with home VR or other location-based VR platforms. Guests' own bodies act as their game controllers; all they have to do is step into the virtual world and participate in the action unfolding all around them.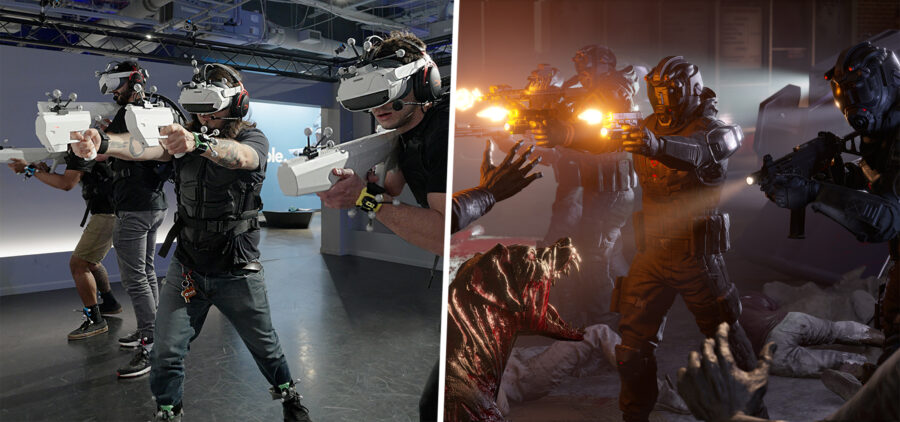 Currently, all Sandbox VR experiences are developed by the company's in-house AAA gaming studios located in Hong Kong and now also Vancouver, which are led by game industry veterans. All of the company's experiences are specifically designed for groups to play as social experiences. Teams of up to six friends freely roam and explore virtual worlds together, while relying on each other to succeed.
Today, Sandbox VR is operating in 43 global locations, with the company noting that it is expanding rapidly. With a dozen locations launched in the last twelve months, each of them 5,000+ sq ft with at least 4 holodecks in which guests experience the virtual worlds, Sandbox VR stated that it is "the fastest growing location-based VR startup globally."
For more information on Sandbox VR and its immersive location-based virtual reality experiences for groups, please visit the company's website.
Image credit: Sandbox VR

Sam Sprigg
Sam is the Founder and Managing Editor of Auganix. With a background in research and report writing, he has been covering XR industry news for the past five years.