August 14, 2023 – Leia Inc., a provider of 3D display hardware and content services, and the creator of the 3D AI 'Lume Pad 2' tablet, has recently announced the acquisition of Dimenco, a Europe-based innovator in the display technology space. Leia stated that the strategic move will unite the capabilities of the two companies, which are "set to accelerate mainstream adoption of immersive 3D experiences across platforms and devices," according to Leia.
"We are living in a 3D world, and it's inevitable that our digital experiences will align with this reality. While VR/AR headsets have their place, the breadth of our technology allows any familiar personal device to offer a seamless, immersive 3D experience," said David Fattal, CEO of Leia Inc. "Our customers wanted a unified solution across all devices – and this acquisition delivers exactly that."
By joining forces, Leia and Dimenco will eliminate the existing technological divide, merging the strengths of both companies. Previously, Leia focused on the Android platform catering to the mobile and automotive markets, while Dimenco led on the Windows-based laptops and monitors for professional use. As a result, the merger will benefit customers who have been seeking a single, cross-platform solution based on a common industry standard, according to Leia.
Additionally, the content ecosystem developed by Leia will now be extended to all devices. This ecosystem includes:
3D video calling in partnership with Zoom;
3D movie streaming that features Hollywood titles;
3D photo sharing;
A generative AI platform, and;
Games from studios such as Gameloft.
As a result of the acquisition, Leia stated that Dimenco CEO Maarten Tobias will join as the company's Chief Commercial Officer, leveraging his industry experience to further consolidate Leia's position in the market and expedite the integration of teams to meet the rising demand for consumer-friendly 3D solutions.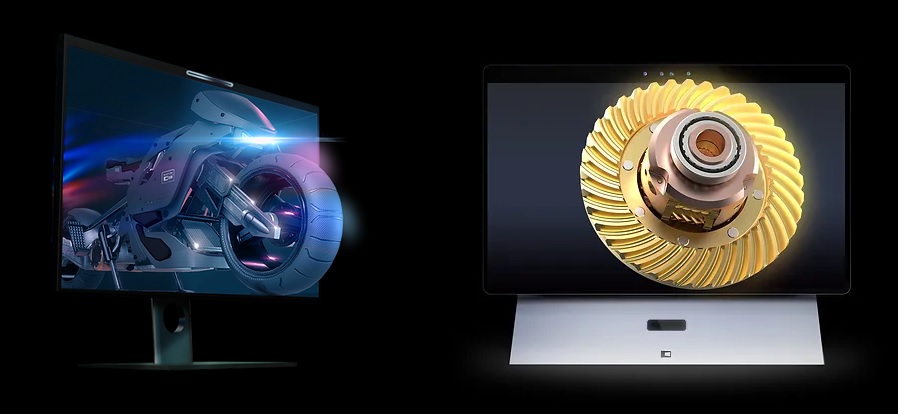 "We're excited to be part of the Leia family and it delivers perfectly on our promise to provide immersive experiences accessible to anyone, anywhere on any device without the need for wearables," said Maarten Tobias, CEO of Dimenco. "This joint entity is not only setting the industry standard, but it combines cutting edge display technology, an established high volume supply chain and a unique dynamic content ecosystem, both for consumers and professionals."
Leia Inc. did not disclose the terms or the amount of the acquisition. To learn more about Leia Inc. and its  3D display technology, click here. To learn more about Dimenco and 3D stereoscopic displays, click here.
Image credit: Leia Inc. / Dimenco

Sam Sprigg
Sam is the Founder and Managing Editor of Auganix. With a background in research and report writing, he has been covering XR industry news for the past five years.