July 27, 2023 – Antilatency, the company behind real-time positional tracking systems, has recently announced the launch of its 'Illumetry' extended reality (XR) product line, with its new 'Illumetry IO' display device the company's first to hit the market. Based on Antilatency's 'MotionParallax3D' principle, Illumetry IO is a cutting-edge MotionParallax3D display designed to elevate the XR experience.
According to Illumetry, its MotionParallax3D principle enables the creation of lifelike volumetric objects on a flat surface, delivering a truly three-dimensional experience from any angle. By continuously updating the projection according to the user's point of view, the new Illumetry IO display offers a stable and immersive illusion of virtual holograms.
The company stated that in order to develop a product that ensured a seamless MotionParallax3D experience, certain challenges needed to be addressed, including the need for accurate real-time tracking, minimal input lag, and high quality stereoscopic separation. Antilatency drew on its existing expertise in the field and utilized its 'Alt' 6DOF positional tracker to ensure that its Illumetry IO device meets these criteria.
The Alt tracker utilizes a sensor fusion approach, combining inertial measurements and optical data for low-latency, high-accuracy tracking. Illumetry IO's custom display controller guarantees minimal input lag, while a pixel overdrive technique eliminates ghosting in stereoscopic images, according to Illumetry.
Editor's note: "ghosting" refers to a visual artifact that occurs when a fast-moving object on a screen leaves a faint trail or duplicate image behind it. "Overdrive" accelerates pixel response by applying a higher-than-required pixel state so that the pixel will pass through the target value on its way to the overdriven value exaсtly by the time the display's backlight flashes, thus eliminating ghosting.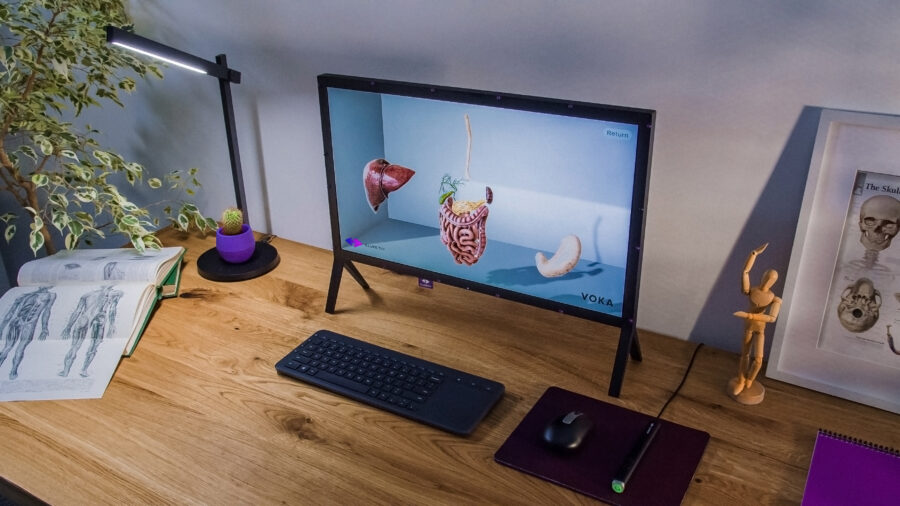 To empower industries with a truly immersive XR experience, Illumetry IO comes with an advanced stylus. Developed from scratch and equipped with Alt tracking, the Illumetry stylus enables precise and responsive interaction with virtual content, whether acting like a 3D mouse cursor to facilitating specialized tool manipulation.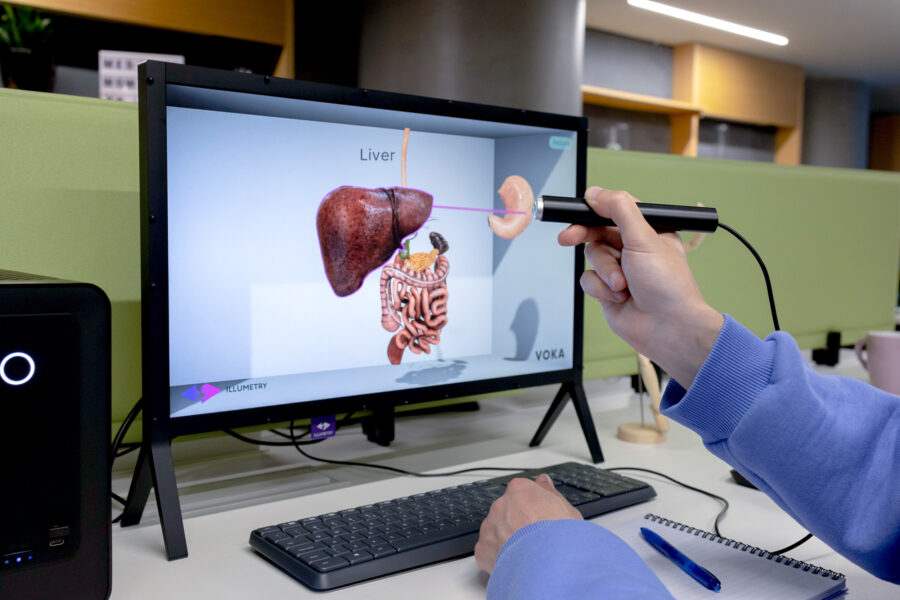 The company noted that its mission is to change how the world views the XR experience by transforming it from a futuristic idea into an essential tool for a range of industries, including education, healthcare, art, entertainment, and more.
Education: Illumetry IO is designed to capture students' imaginations and enhance their attention span through immersive learning experiences. Complex subjects like STEM become easier to grasp with the aid of virtual holograms, viewed from various angles and interactively manipulated.
Healthcare: From training aspiring physicians with lifelike medical simulations to offering customized holograms for patients, Illumetry IO adds value to medical education and patient care. It can also be used to help streamline diagnosis, treatment, and pre-operative planning for healthcare professionals.
Creative: Illumetry IO elevates 3D sculpting, modeling, and other art forms by providing endless possibilities for experimentation. Artists can interact with virtual materials as if they were physically present, allowing for precision and cost-effective iterations.
Industrial: Illumetry IO can help to streamline decision-making processes, enabling easy evaluation of product concepts and reducing the need for physical prototypes. The device can also be used to simplify staff training by enabling the visualization of complex processes.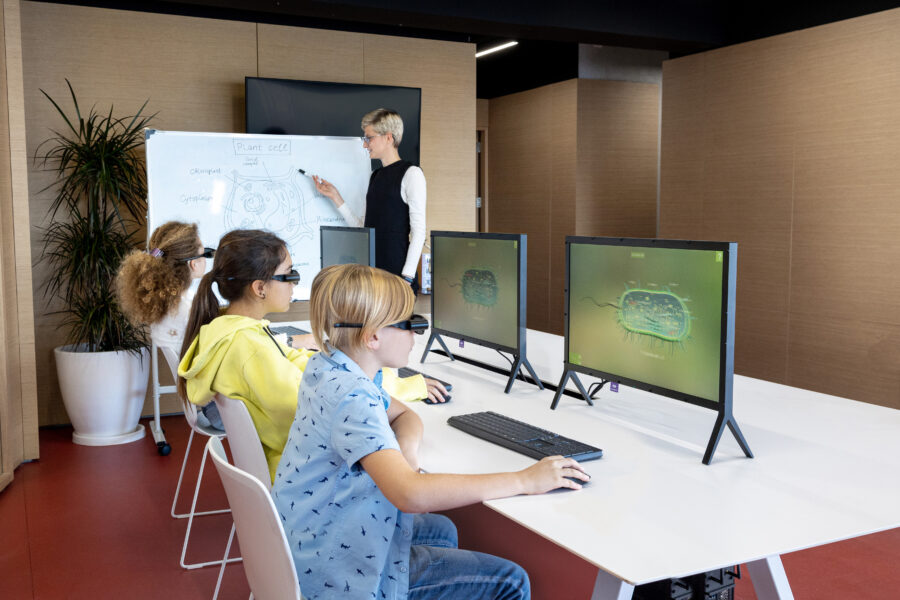 The Illumetry IO XR display is now available for order from the Illumetry website, where you can also find out more information about the company, its MotionParallax3D principle and its holographic XR display hardware.
Image / video credit: Illumetry / YouTube

Sam Sprigg
Sam is the Founder and Managing Editor of Auganix. With a background in research and report writing, he has been covering XR industry news for the past five years.